Over the last few days, I've really struggled to see myself as an even slightly ok mother. I've just failed so much, so many times.
So many moments of losing my patience over the tiniest things, so many times I've raised my voice for really no reason. I've been going through the motions, not finding any joy, and just getting grumpy too often.
It's not cool.
And it's not ok.
So I've been thinking about what I can do better, how I can change, and what is 'required' of me as a parent. Which comes across as a little clinical, but that's certainly not how it's meant. I'm just trying to break it down to the easiest way to get better fast, and the logical answer is love.
Love is what is necessary to be a good mum.
Love is what is necessary to be a good person.
I love my kids, I really do. That's not even a question.But sometimes I wonder if I get love wrong? What if I'm not loving properly?
Love is full of grace and mercy and forgiveness, but it's also comprised of setting healthy boundaries and setting expectations.
Love desires happiness, but also understands that sometimes pain is the best way we grow.
Love puts others first, but recognises that others also need to put you first from time to time.
It's a bit of a conundrum. So often it's a contradiction it feels; what's required to love another can almost fly in the face of self love, and yet that's what love is. Putting others first.
So in the face of my confusion, I did the only thing logical. Pulled out the famous love chapter from the bible; the one that gets quoted at weddings like it's going out of fashion. And then I re-phrased it a little for all the mums out there.
I'm sure God is cool with 😉
Love is patient… When children stand in car doorways, chattering constantly and not getting in or out.
Love is kind… In sharing food that is exactly the same, but extra delicious because it's on your plate.
It does not envy… And wish for cleaner kids, smarter kids, faster, quieter, louder, less fussy, less shy, less out there, less bossy, or less challenging kids, but rejoices in all the qualities that are present in the miracles you have been given.
It does not boast, it is not proud… Even when your baby rolls before all the other ones, or gets through the blue words in a week, or graduates class valedictorian. Instead it knows that gifts are given differently, and indiscriminately, and each child is special and valued for who they are.
It does not dishonour others… By speaking down to them, shouting constantly or creating unrealistic expectations.
It is not self-seeking... It understands that your need for 'space' needs to be moderated with your child's need for you. It learns to put others first.
It is not easily angered…  Even when there are socks on the floor, you step on Lego in the night, or the expensive pair of shoes are left at the park. It remembers children are children, and everyone makes mistakes.
It keeps no record of wrongs... It forgives instantly and without reservation. It believes in second and third and fourth and 1000th chances.
Love does not delight in evil but rejoices with the truth… by confronting wrong choices and elevating good ones.
It always protects (sometimes from your own vile temper), always trusts (by proving over and over again that you are their biggest fan),  always hopes, (believing for the best every single time), always perseveres… even on the hard days, and the tough days, and the infinitely long days.
Love never fails… Even when we do. Even when we feel as if that's all we do. Love is what gives us strength and courage to try again.
To be better.
To pick ourselves up on the bad days, and start over.
Love.
It really does cover a multitude of sins.
Linking with The Multitasking Mummy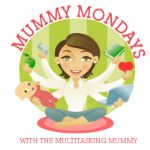 >