Hello wonderful reader! How are you on this deliciously fine Tuesday?
I'm feeling rather good.
Happy, excited, ready for the future. Including the future that's occurring in exactly three weeks from this very day.
It's Christmas baby!
Thinking about Christmas and a festively themed post, I remembered  last year, when the gorgeous Alyce from Blossom Heart Blog tagged me to share my Christmas list, and I couldn't help but want to play that game again this year! So instead of waiting to be tagged in some kind of blogging bestowal, I thought I'd just start it off myself this year, and tag all the new bloggers of the Mo.
And I mean ALL.
I've been a little slack lately with the love, and so I thought I'd make up for it this week and bestow some Christmas spirit upon some IBOT faithfuls.
But first.
A Christmas list.
When I was thinking what I would ask Santa for this year, I was doing the ironing. Which despite being a very necessary (and relaxing if you're me) job, is not a very inspirational one. So I put the call out on my Facebook page(which is nearly at 600 btw, so you should go like it if you haven't, and make me happy) about Christmas wishes, and this is what I got:
Mr Darcy on call 24/7
New Homes. Preferably in stunning locations with no mortgage
Children's eczema gone
A Panda Bear
Chocolate
Uninterrupted Sleep
A thermomix
unpaid child support
And happy children (and partners)
My List, I'm afraid, is a little more random
Essentially Jess's Christmas Wish List
Nip and Tuck. Just a little one. I've been busting my but doing sit ups and planks and whatever else, and I have all their excess skin from babies. I'd really just like to wake up tomorrow and have it gone. Is that too much to ask?
The Ability to Remain Calm at all Times. You know that moment, when you're at the shops, and you see some woman at the absolute end of her tether with her kids? She's doing everything she can to keep it together, but it's just not working. I had that moment the other day. Except the woman was me, and I realised that everyone around was looking at me like I was a time bomb about to go off. I'd really like to avoid that again.
A New Ankle
Actually I don't even need a new ankle; just the old one working properly. I would like to be able to go for a run again one day…
Consistently Scheduled TV
Dear Santa, do you think you can possibly put in a word for me to the major TV channels down under? Particularly channel 7, though channel 9 could do with a reminder. It's beyond irritating to sit down excitedly, ready to watch your favourite show, only to find out it's a repeat! What's with that?
World Peace
Though I'm fairly certain that this could be achieved with the afore mentioned wish.
So there you are: 5 things I'm asking Santa for.
But why stop there? That's no fun.
No, I think there should be a sixth item: What would you wish for, for someone else?
And the answer to that, my friends is easy.
Facebook Feed Simplicity.
I'd wish for all my blogging friends (and myself) that their posts would get seen by everyone, their feeds be filled with desired entertainment, and the mundanaiety (totally a word) of ads significantly reduced. I'm relying on the fact that Santa is in good with Mark Zuckerberg, and has his own Facebook page to worry about.
And now the fun bit. 5 new bloggers of the Mo' to celebrate Christmas with, and who have all been tagged to write their Christmas list, and tag another five people. In no particular order they are: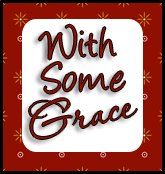 Deep Fried Fruit and