I've been doing this blogging gig for about eighteen months now, and in this business, that actually makes me relatively experienced.
In that time I've seen many bloggers come and go, scale to new heights, or slip into oblivion. I've been part of popularity contests and been witness to cat fights.
I've been to one conference, and hugged everyone, even though I never thought I would.
So I know a little bit.
In this time, I've never seen the amount of growth I have in the past six months. It seems just about everyone has a blog now, or is thinking about it. Shows like A Currant Affair, and Sunrise, have sparked the public interests. Newspaper and journalistic articles on the rise of the mummy blogger, and the possibility of making a fortune out of this hobby have inspired people to get involved. Every day there are new bloggers making their way on to the Internet, and I, for one, think this is a wonderful thing.
Everyone deserves to be heard.
At some point though, one has to ask the question, 'is there room for all of us?'
According to Perth Now, on their recent feature on Where's My Glow, and The Bumpiest Path, there are about 300 Aussie mummy bloggers.
That's a whole lotta people talking about poo.
Really, there is only a certain number of times you can hear about poo and laugh.
The rest of the time, it's pretty much just gross.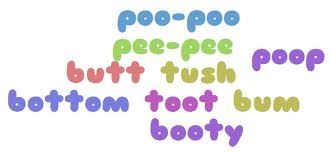 So like I said, is there room for all of us?
If we base our model on the American one, and let's face it, Aussies always follow in the footsteps of our northern allies, we can say yes, absolutely. Whilst they may be a much bigger country, with a far larger population, I would guess that in terms of per capita, we can do it just as well.
But if we follow in the steps of our American friends, we're also on our way to a great big cat fight.
Now I don't know a huge amount about the history of the American Mummy Blogosphere, (and strangely couldn't find anything online), but I've read bits and pieces on Eden's Blog, and I know that it got to the point where it almost imploded.
Everyone hated everyone else. There was no sense of community; it was all about eliminating the competition.
It's a little different over here. Because of the Digital Parents Community which provides a safe haven for new and old bloggers alike to connect, and embraces relationships by its use of social media, conferences and catchups, our little blogging world is fairly tight knit.
Most people know who others are, even if their posts don't grace their own readers.
We all share the same love of the blog.
But as the community grows, and new people enter, and others leave, I can see that there are fractures in our little blogging world. There is a lack of respect, or decorum. People don't know the etiquette, or choose not to abide by it. As blogging becomes increasingly synonymous with making money, it seems that some are more concerned with the dollars than the people.
And that's not what it's about.
It's always about the people.
Now there is an argument to be made, that as the community grows, surely there is less opportunity, or less to write. As I said, there are finite ways to talk about poo. It can be easy to double up on someone else's post; either accidentally or because you were inspired. I'm sure we have all written something similar to another blogger before.
Hey I'm pretty sure I've written the same post here twice! (Or maybe more ;))
As for link ups, everyone wants one. It's seen as a sure fire way to boost your numbers.
Let me state, for the record, that it is not necessarily true.
Yes my Tuesday stats are higher, but the majority of linkers here, don't come back during the week. So I have one good day. And from what I hear from the IBOT faithfuls, I'm not the only one. Tuesday is a great day for everyone.
It's not just because I host that my numbers go up; it's because this community here, have their priorities straight.
And for that, I thank you.
So where does that leave us, the new and old alike?
How do we all function together without plagiarizing, or bickering, or fighting each other for the best bonuses?
We go back to basics.
Who are you?
Why do you blog?
I was reading on the Circle of Mom's website (feel free to vote for me by the way ;)) the other day, and the majority of people couldn't answer how their blog was unique. They saw themselves as just another mummy blogger.
This makes me so sad, because it goes to show that they do not have a true appreciation of their own value.
You're blog is unique, because it is a reflection of you.
People come to your blog for you.
They relate to you, they like you, or you really annoy them but they come and read it anyway.
You are what's unique about your blog.
You are your brand.
You are your niche.
No one, will ever write your story, as well you can.
We need to stop comparing, and stop trying to be other people, and just be who we were made to be.
Secondly, it's always about people.
Meredith, in Grey's Anatomy sums it up perfectly. 'People are what matter.'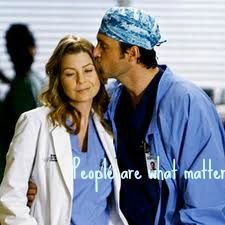 Not money, not stats, not prestige, not power.
People.
It's always about the people.
It's always about the community.
I firmly believe, that if we all choose to, we can avoid the dramas of the US, if we remain true to ourselves and our community. If we choose respect, and honour, and value, and maturity over all the bitchiness that could so easily over whelm and define us.
We each of us have our own beautiful voice. We each of us have a wonderful, potential platform to bring about positive change.
We each of us have a choice.
Who are we gonna be?